In recent times, pursuing education on foreign shores has evolved into an irresistible proposition for students who aspire to transcend the confines of textbooks and conventional classrooms. The allure lies in the chance to immerse oneself in diverse cultural landscapes, embrace a myriad of teaching methodologies, and ultimately expand one's intellectual and personal horizons. This burgeoning trend of studying abroad has garnered the attention of ambitious students around the globe.
Guiding Your Path with Jubilee-Tours: Your Partner in Global Education
At Jubilee-Tours, we are dedicated specialists, committed to offering expert guidance and unwavering support to individuals with a fervent desire to attain a world-class education overseas. Our forte lies in providing comprehensive direction and assistance to those seeking exceptional learning experiences in countries such as the USA, Canada, India, the UK, Australia, and the heart of Europe. Our reach extends across borders, catering to the aspirations of students worldwide. We've offered support to several new and continuing students, aiding them in pursuing programs such as BSc, Master's, and PhD courses primarily in the USA, India, UK, Europe, and other countries globally. Additionally, we assist in securing summer internship programs in the USA and working holiday opportunities in the UK. Our commitment to providing these services remains steadfast. Our team consists of a highly trained and proficient group of professionals who are wholeheartedly devoted to furnishing top-notch assistance throughout the intricate admission process and visa interview stages. Our primary goal is to facilitate our clients' triumphant application journey. However, our commitment doesn't conclude there. We extend our services beyond the application process, offering valuable advice and steadfast guidance throughout our clients' sojourn in their chosen study destination.

Beyond Assistance: Crafting Journeys of Success
Our dedication extends beyond the formalities of application and admission. We take pride in crafting journeys of triumph and accomplishment for every student who embarks on the path of international education. Our ethos embodies not just aiding our clients in achieving their educational aspirations but also in thriving within their chosen study destination. Our holistic approach ensures that students are not only equipped for academic success but are also prepared to embrace the challenges and opportunities that life in a foreign country presents.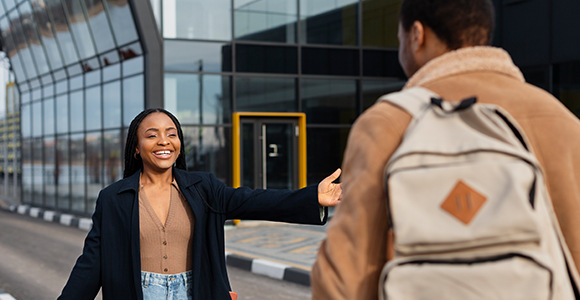 You're just one step away from getting in touch with us!
Enabling Global Education and Opportunities Abroad Through Partnerships
We aspire to empower both aspiring students and those pursuing continuous educational growth, enabling them to secure admissions, access summer work placements, obtain internships, and partake in enriching student exchange programs on an international scale. Through our extensive network of study abroad partners worldwide, we transform these opportunities into reality for individuals from all walks of life.
In essence, Jubilee-Tours is more than just a service; it's a guiding light that illuminates the path to global learning. We recognize the transformative power of education, particularly when interwoven with cross-cultural experiences. With our unwavering support, meticulous guidance, and extensive expertise, students can confidently take the leap into a world of international education, broadening their horizons and shaping their futures in ways they never thought possible.